Welcome to Ancrum Road Primary School
Welcome to our school web site.  We hope that you enjoy finding out about our school community by navigating your way around.
We are looking forward to having a very busy and happy term 3 of session 2018-2019 here at Ancrum Road.
There were many highlights in term 2 including our APP Halloween and Christmas Discos, which everyone enjoyed with DJ Chris. 
Interviews were held for appointing our new Digital Leaders, they were trained and started working with our learners during class time and lunchtimes. They are doing a great job and we hope to achieve our Digital Schools Award by June 2019.
Another highlight of term 2 was seeing our new P5 class orchestras and guitarists in P6 and 7 build their musical and also performing skills. The end of term concerts were fabulous.
We enjoyed taking part in Yoga sessions which were organised for our Fun Fit Fridays in term 2 and continuing to use our kitchen to devlelop cooking and baking skills. We even had a visit from a chef to help us cook some soup!
We invited our parents and carers to join us learn about numeracy and hear from our Acting PT about Conceptual Understanding of Number. This was a very enjoyable afternoon.
We had a very busy Christmas, with many of our pupils performing at local events and visiting senior citizens to bring them some Christmas cheer. Our P1s performed their Nativity to Parents and Carers - it was amazing! We also held a 'Come as you Christmas' day and all donations for this were made into food parcels and Christmas gifts which were distributed to our families and local community.
Our P1s baking cakes for their parents/carers to enjoy before their Nativity performances
and
Some of our Digital Leaders helping our learners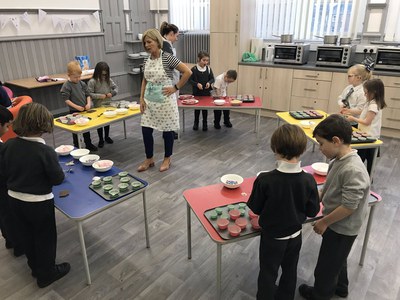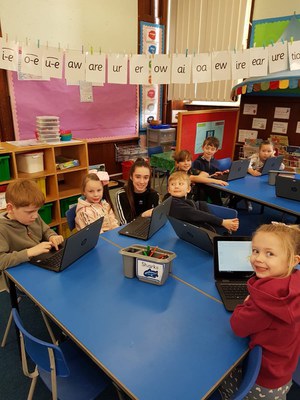 Ancrum Road Primary School first opened in 1876.  We are proud of our school and its history and we are also proud to be working together as a community to build memories for the future.
We strive to create a secure and happy atmosphere in our school and welcome visitors warmly.
Parents and prospective parents can make appointments to visit the school by telephoning the school office (01382) 435929.
To see what is happening in our school on a daily basis please visit our Twitter site, where you can request to join our community.
https://twitter.com/AncrumRoadPS
Please see link below which was sent by Ancrum Parent Partnership. Money can be raised for their funds and ultimately our children by signing up for this initiative. Thanks in advance if you can help. - Mrs McQuillan
https://www.easyfundraising.org.uk/
Parent Pay Information
Payments to Schools
The school currently accepts payments online, using a secure website called ParentPay, for items such as school meals (primary schools only), trips and uniforms. The ParentPay system is easy to use and offers parents the freedom to make payments by debit or credit card, whenever they like, ensuring that monies reach schools safely and securely.
The system helps to remove the costs associated with having to manage cash securely on school premises and it frees up time to better support the smooth running of the school. We will of course continue to accept cash and cheque payments as necessary but we do hope that parents will use the new online facility. The more parents use the service, the greater the benefit to the school, the parents and the pupils alike.
If you already have a ParentPay account you don't have to do anything.
If you haven't yet activated your ParentPay Account, please contact the school office who will reprint your activation letter to enable you to set up your ParentPay account ready for the start of the new term.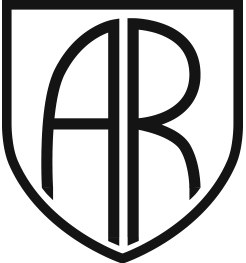 There are currently no items in this folder.