Welcome to Ancrum Road Primary School

Welcome to our school web site. We hope that you enjoy finding out about our school community by navigating your way around.
Ancrum Road Primary School first opened in 1876.  We are proud of our school and its history and we are also proud to be working together as a community to build memories for the future.
We strive to create a secure and happy atmosphere in our school and welcome visitors warmly.
Our web site will be used by our school community to support learning and teaching whilst school is closed due to the Coronovirus pandemic. You will find links to learning, web sites and documents which we will upload to support our learners and families at this time.
Important Letter
To access a letter frm Mrs McQuillan which details how you can support your child/children with their home learning, click on the follwing link and open the Coronovirus letter. 
Home Learning Grids
Weekly during lockdown we will be creating Home Learning Grids for each school stage P1 - P7. You can find these grids by clicking on the following link. You can try some or all of these activities and can share them with us on Twitter or Teams in Glow.
Teams in Glow for P3 - 7
P3 - 7 children are all members of their class Teams in Glow. In Teams they can 'speak' with their teachers and classmates in a safe environment. They can work together with their classmates on activities. They can share work and photographs of their learning. They can receive feedback on their learning.
To access class teams click on the link below, log into Glow, then click on the relevant class Team link.
Google Classrooms in Glow for P1s and P2s
P1 and P2 children are all members of their Google Classrooms in Glow. In Google Classrooms you as parents/carers can support them to 'speak' with their teachers and classmates in a safe environment. They can share work and photographs of their learning. They can receive feedback on their learning.
Instructions to set up Google Classrooms can be found by clicking on the link below:
To find links to other learning activities and web sites explore the 'Links' button at the top of this page.
Please see link below which was sent by Ancrum Parent Partnership. Money can be raised for their funds and ultimately our children by signing up for this initiative. Thanks in advance if you can help. - Mrs McQuillan
https://www.easyfundraising.org.uk/
Parent Pay Information
Payments to Schools
The school currently accepts payments online, using a secure website called ParentPay, for items such as school meals (primary schools only), trips and uniforms. The ParentPay system is easy to use and offers parents the freedom to make payments by debit or credit card, whenever they like, ensuring that monies reach schools safely and securely.
The system helps to remove the costs associated with having to manage cash securely on school premises and it frees up time to better support the smooth running of the school. We will of course continue to accept cash and cheque payments as necessary but we do hope that parents will use the new online facility. The more parents use the service, the greater the benefit to the school, the parents and the pupils alike.
If you already have a ParentPay account you don't have to do anything.
If you haven't yet activated your ParentPay Account, please contact the school office who will reprint your activation letter to enable you to set up your ParentPay account ready for the start of the new term.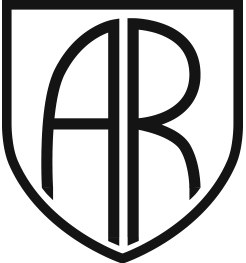 There are currently no items in this folder.